Your Skipper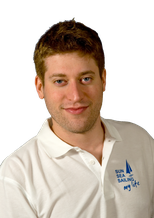 Manuel Göschl
Address: 1030 Vienna, 3970 Weitra, 51410 Opatija
Contact: skipper@yacht-urlaub.net
For over 10 years I have been on sea at your service. Spending valuable time on a yacht to me is the most exciting and fulfilling experience. Yacht-Holiday means discovering new places, exploring wind and sea close up and the possibility to journey on anytime.

This experience I want to share with you!
My training as a RYA Yachtmaster Offshore coupled with my experience of more than 10 000 nautical miles will be your guarantee of a safe and relaxing holiday.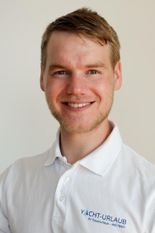 Toni Liebscher
Adress: 1100 Vienna
Contact: skipper@yacht-urlaub.net
Since my childhood I have been sailing on small yawls and big yachts. I love the sea, the wind and the climate of freedom you experience while sailing. You can spend a pleasant evening in a secluded cove or enjoy the luxury and vibrant nightlife of the city harbour. This spirit makes sailing an exceptional experience to me, every time.
A few years ago I successfully completed my training as a RYA Yachtmaster Offshore and since then I have logged more than 3000 nautical miles. Security and caution, a positive atmosphere and much relaxation provide the foundation for an enjoyable Yacht-Holiday.
Searching for a skipper?
You have a yacht and are seaching for a skipper? We welcome your inquiries!